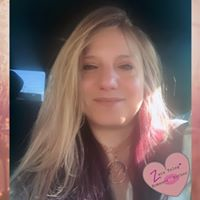 Zara Teleg
Romantic Suspense, New Adult Romance
Zara Teleg is an American slow-burn MC romance author who self-publishes under Free Spirit Indie Publishing. Her passion lies in writing tales of brotherhood, love, loyalty, angst, suspense, and sexy alpha males challenged by strong, sassy women.

Zara is a free spirit, who spends her days alternating between writing, cooking, and tending to her four-legged friends. Her love of animals has influenced her plant-based lifestyle. From the time she could walk, she brought home every stray she came across, wanting to keep them all. Her friends nicknamed her "Snow White" because she is slightly obsessed with feeding every hungry wild animal in her neighborhood.

She can often be found outside, reading or writing a slow-burn romance while blaring her favorite music under fairy lights, surrounded by plants, crystals, and wind chimes.

Zara lives with her husband of 24 years, their teenage daughter, spoiled pit bulls, and her very ornery cat. She spends weekends laughing on the Chesapeake Bay with her extremely loud Italian family! She dreams of moving to a warm place where she can walk barefoot and paddleboard with her pit bulls all year long.